Ceramic Collaborations

+NJW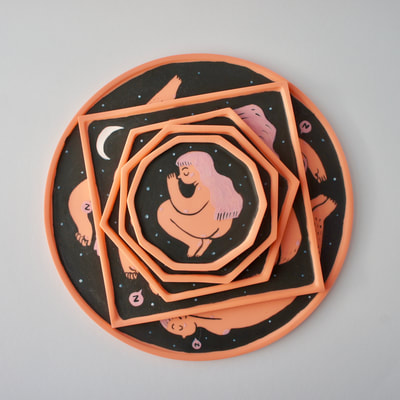 +NJW | Collaborative Ceramics
Collaborations with ceramicist
Natalie J Wood
. Using slip-cast parian clay, Natalie designs objects based on simple forms – unpainted, they are already complete. She collaborates with illustrators offering her work as a blank canvas.
This work is ongoing, for sale on Natalie's Etsy. We also create pieces to order –
get in touch!
Natalie and I produced a risograph-printed booklet covering the basics of ceramics. We developed it for a joint-taught Introduction to Ceramics course, and after a successful Kickstarter campaign, it's now in print! It's perfect for beginners and anyone looking for a refresher.
It's also flurorescent orange, that's important.